On November 18, 2022 Ira Khan and Nupur Shikhare were engaged. She is Aamir Khan and Reena Dutta's daughter. The wedding of Aamir Khan's daughter, Ira Khan, is final now. Aamir recently confirmed the event's date in an interview with News18 India. His family is worried about him since he has mentioned he expects to cry a lot. Aamir had lauded the famous fitness trainer and fiance of Ira Khan, Nupur Shikhare, for being there for her emotionally when she battled depression.
According to Aamir, "Ira's wedding is on January 3." He added, "The boy she has picked is a trainer whose name is really Nupur but whose nickname is Popeye because of his highly muscular forearms. He's a sweet little child. He was there for Ira during her about with despair. He has been a true friend to her, providing her with emotional support. I'm relieved that she found a guy who makes her happy since they seem to have found each other". They have strong ties to one another and watch out for one another.
Aamir admits that he has a lot of feelings.
"This may seem like a cheesy movie line, but to me, Nupur is like a son," he said. "Nupur is a wonderful child, and his mother, Pritam ji, is already like a member of our family to us. I get incredibly emotional quickly; therefore, on that day, I will probably weep a lot. I get very emotional easily, my friend said. Since I tend to become upset quickly, my relatives have started talking about how they can "Aamir ko sambaalna uss din" (take care of Aamir on that day). Neither my laughter nor my tears are under my control", Aamir added.
Regarding Ira and Nupur
On November 18 of last year, Ira proposed to Nupur. There were only very close relatives and friends present. Everyone in the Khan family, from Imran Khan to Aamir's ex-wives Reena Dutta and Kiran Rao to star Fatima Sana Shaikh, was all smiles at the engagement ceremony.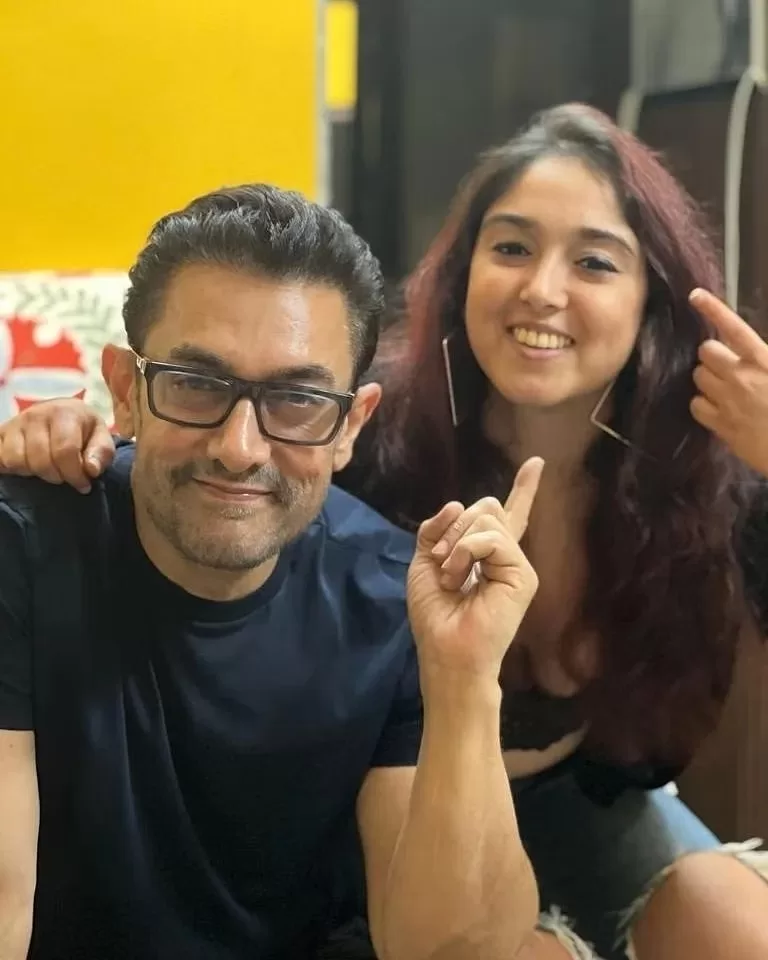 Aamir's ex-wife, Reena Dutta, is the mother of their daughter, Ira. They tied the knot in 1986 and divorced ten years later. On December 28, 2005, Aamir and Kiran tied the knot. In 2011, they had a baby named Azad through surrogacy. Their breakup occurred a year ago.