Famous child actress Ashnoor Kaur started her acting career at a very young age. She started her acting career at the age of 5 years and she literally grew up on the sets shooting for the television serials. She started her acting journey with her first show 'Jhansi Ki Rani'. Later, she worked 'Saath Nibhana Saathiya', 'Patiala Babes', 'Yeh Rishta Kya Kehlata Hai', 'Na Bole Tum Na Maine Kuch Kaha', and many more serials. And now, Ashnoor has achieved another milestone in her life. She has bought her own house in Mumbai.
Ashnoor Kaur
Watch Greha Pravesh Pooja of Ashnoor Kaur Here!!
We know for every person buying their own home in the city they work is a dream. And now Ashnoor has turned her dream into reality. On October 11, 2023, Ashnoor shared glimpses of her housewarming party and greha pravesh pooja. In the first picture, Ashnoor can be seen cutting a three-layer cake with her parents in hernew house.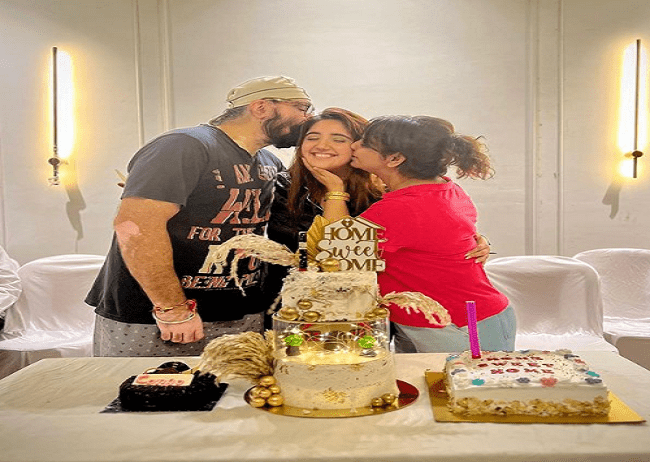 Ashnoor Kaur
In another picture, Ashnoor can be seen performing Greha Pravesh puja with her family. Ashnoor has also shared a video in which she is seen dancing with family members in her house. The all-white house with French molding matches Ashnoor's personality perfectly. Along with the pictures, Ashnoor also shared a note, saying, "We buy a house but, it takes a family to make it a home… With prayer, dance and laughter, we enter our new home ."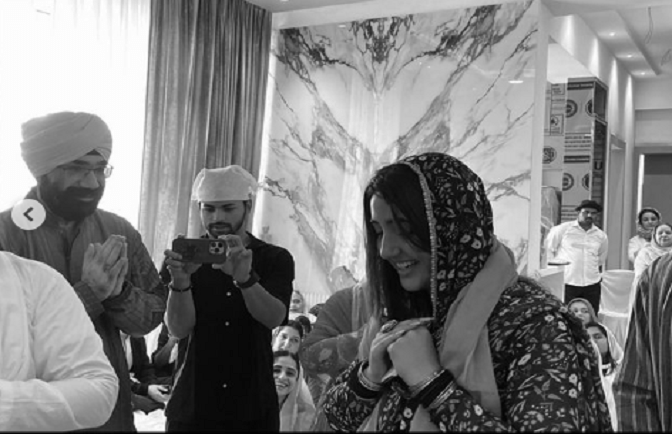 Ashnoor Kaur
In an interview with reputed media house, Ashnoor had talked about buying a new house. Ashnoor said, "It is always good when you buy your own house in the city of dreams, Mumbai. Everyone has their own house in this city. I have also bought a luxurious car, and people may think that I have got all this at a young age. But the fact is that I have been working very hard for a decade now. For me, appearing for the board exam, getting good grades and shooting at remote locations in Mumbai has not been easy, hence, my success has not been easy. So, I think I deserve this."