Crowds fill stadiums and viewers tune in eagerly as the 2023 ODI Cricket World has already begun earlier this month. The highly anticipated match between India and Pakistan is all set to take place today evening. For the unversed, the match is scheduled at the Narendra Modi Stadium in Ahmedabad, Gujarat at 2 pm today. The match will witness numerous Bollywood celebrities arriving and cheering for team India. Ahead of the most anticipated game, both Athiya Shetty and Suneil Shetty have expressed their reactions to it. Bollywood actor, Suneil Shetty has wished his son-in-law, KL Rahul to hit a century at the match.
Suneil Shetty and his daughter Athiya Shetty react to the India-Pakistan match
Since the most-anticipated match between India and Pakistan is all set to take place, Bollywood celebrities can't keep themselves calm. Anushka Sharma has already arrived in Ahmedabad for the India V/S Pakistan match amid her pregnancy rumors. Bollywood celebrity, Athiya Shetty has extended her wished to the team. In an interview, she stated:
"I wish the team all the very best. The Indian team knows exactly what they are doing."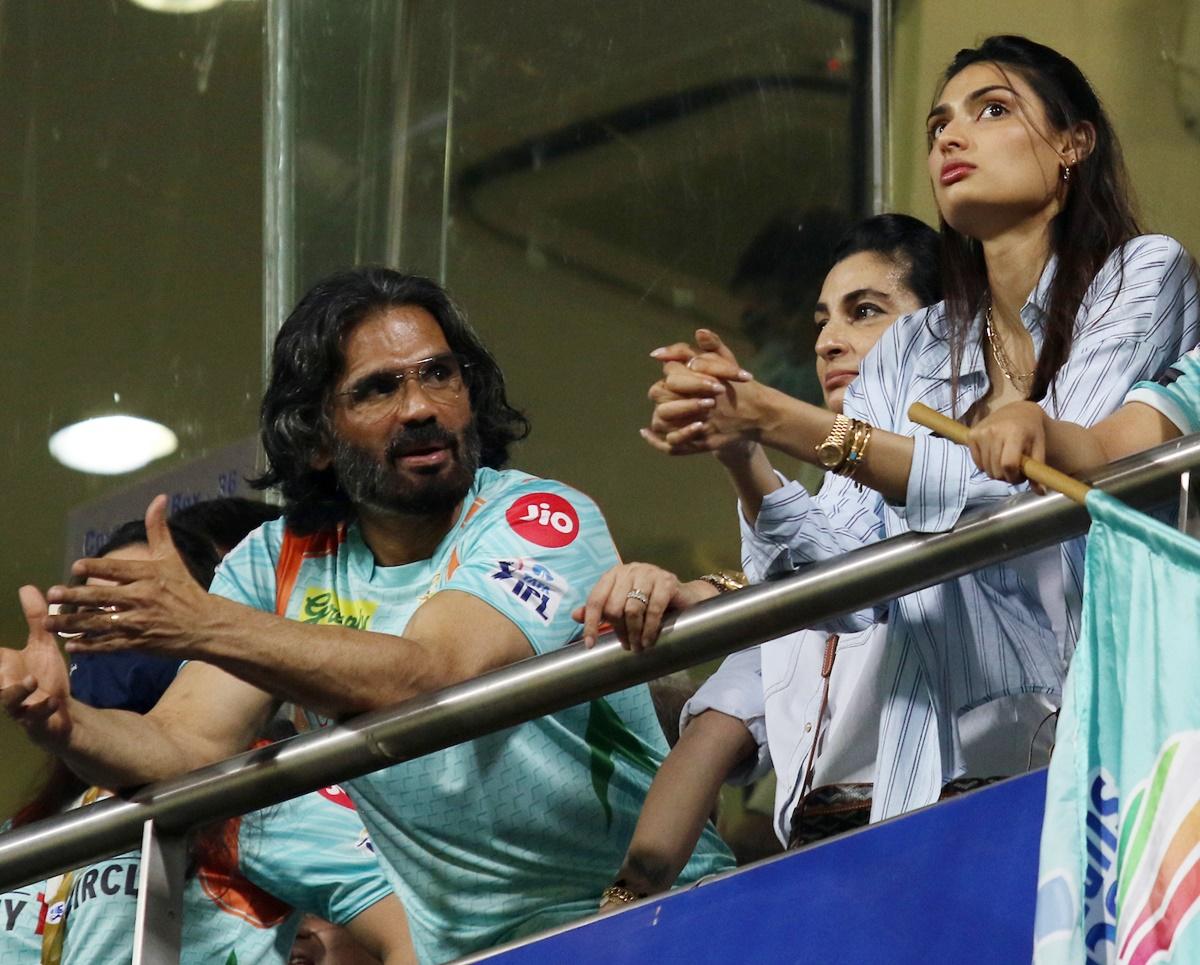 Besides that, Athiya's father, Suneil Shetty has also expressed his reaction to the match about to take place today. If reports are to be believed, Suneil Shetty was seen in Mumbai's Bandra along with his wife, Mana Shetty for dinner. As they couple got papped, one of the paparazzi was heard saying that his son-in-law KL Rahul will hit a century in the India-Pakistan World Cup match. Responding to the same, Suneil mentioned: "Fingers crossed."
When Athiya Shetty's joy knew no bounds as KL Rahul had hit the winning six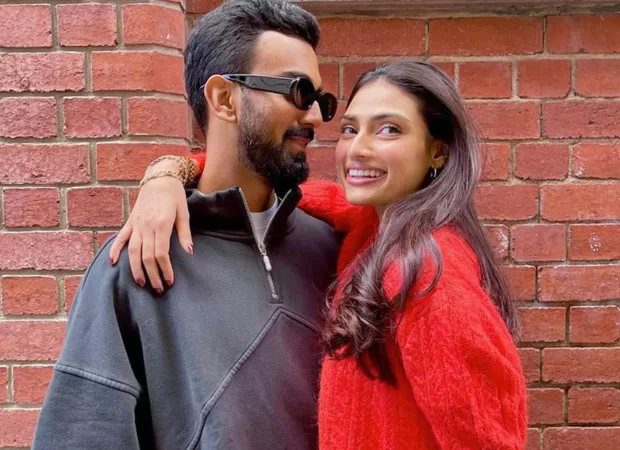 It was earlier on October 8 2023, when India V/S Australia opening match took place. Athiya's husband, KL Rahul surprised his fans by hitting the winning six and scoring 97 runs. Taking to her IG stories, Athiya Shetty showered love and praise on her husband. Sharing his picture from the stadium ground, the actress wrote: "Best guy ever (red heart emoji)".
Bollywood actor, Ayushmann Khurrana also hailed Rahul's achievement. He shared his picture on his social media channel and posted an Indian tricolor emoji along with.