These days we have a large number of comedians emerging in the country. These stand-up comedians can make even a crying person laugh with their funny style of dailogue delivery. And one of the most successful comedian is stand-up comedian Zakir Khan. Zakir Khan is a name in the world of comedy who needs no introduction. Zakir Khan, famous among the people for his videos and comedy, has today created a new history and has made Indians proud of him. Actually, Zakir Khan has recently performed at the famous Royal Albert Hall in London and after this he became the first Asian comedian to do so.
Zakir Khan
Zakir Khan performed his show 'Manpasand' in the Royal Albert Hall. While everyone was laughing out loud at Zakir's comedy, he has emerged as the first Asian comedian in the world to perform at the Royal Albert Hall. This is a historic achievement in his career. This is a proud moment for Zakir Khan as well as the people of the entire country.
Zakir Khan
This show was Zakir's first biggest indoor show, with over 5000 fans present. Zakir won the hearts of the audience with his captivating poems on stage. All the fans present there were forced to applaud after listening to Zakir's performance. As a result of this, Zakir Khan also got the longest standing ovation for his outstanding performance.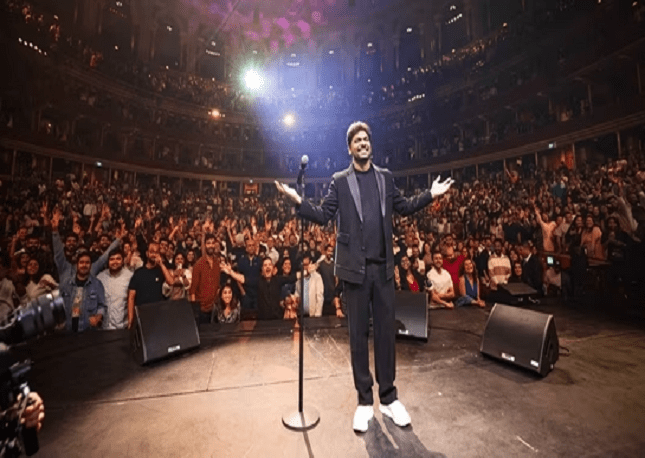 Zakir Khan
Talking about this performance at Albert Hall, Zakir Khan said, 'I am very grateful for the opportunity to perform in this historic hall of Royal Albert, which has been performing for years. It feels almost surreal to see my artistic dream turn into reality. This has become one of the most important shows of my life, I would like to heartily thank OML for their unwavering support in facilitating this grand occasion. I am grateful to entertain the attendees by spreading laughter and am overwhelmed by the immense love'.