In an interview, Aishwarya Rai Bachchan discussed how her daughter, Aaradhya Bachchan, balances school and frequent trips overseas with her mother for various events.
When Aishwarya Shares how she manager her daughter, Aaradhya's school work amidst hectic travel schedules with her
The actress shared some personal anecdotes in one of her earlier interviews with The Quint, which was conducted for the promotion of the Disney picture Maleficent: Mistress Of Evil. The actress provided the Hindi voiceover for the movie's eponymous character. Aishwarya was questioned about how her daughter Aaradhya attends school like a regular student despite the frequent overseas travel schedules that the latter shares with the former. Aishwarya responded to this by highlighting how she diligently prepares her weekend travel as a mother and how she is well-versed in flight times in order to minimise her daughter's jet lag. She said: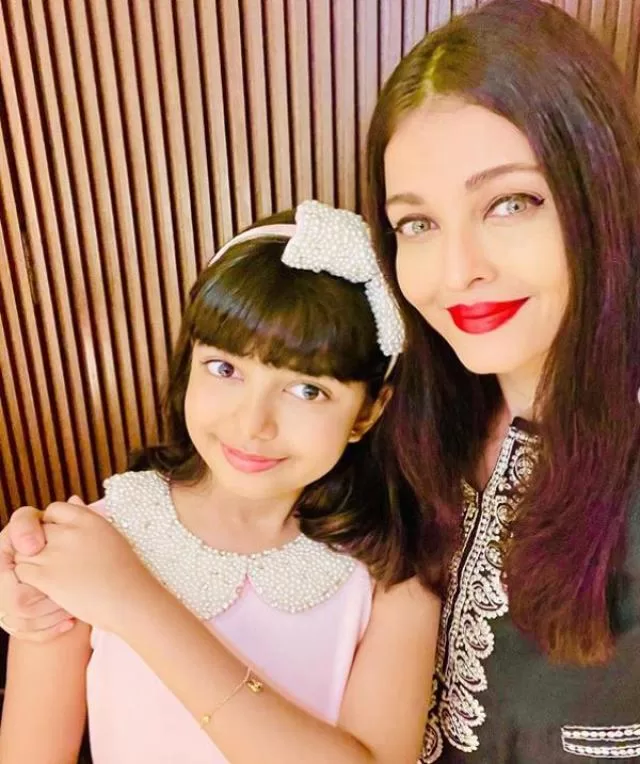 "Planning, planning. Time management. A lot of my travel commitments, if people would focus a little more and draw attention to the little detail that they are mostly on weekends. And I have done that right from the out sets. I think I am a very good flight manager now. Anybody can ask me anything on all kinds of flight timings. I remember sometimes AB used to pass through and say, what's this? I'm like flights. He will be like yeah just book it now, just say… I'm like no, I'll know take off, landing, transit period, that time there, time difference. I'll have calculated everything, so much so that that travel timing suits. I mean I have gone to some countries and back and that I can manage without any jet lag, and back to school Monday morning."
When Abhishek Bachchan credited wife, Aishwarya for tutoring their daughter to adapt to the filmy world
Aishwarya Rai Bachchan has been a hands-on mommy since the beginning, and she is quite careful about how her daughter, Aaradhya, experiences the glamorous world from so close, while still managing to live a normal life. Abhishek Bachchan shared additional details along the same lines in a recent interview with ETimes, where he thanked the diva for providing their daughter with the ideal upbringing so that she could seamlessly transition into the film industry. He had stated: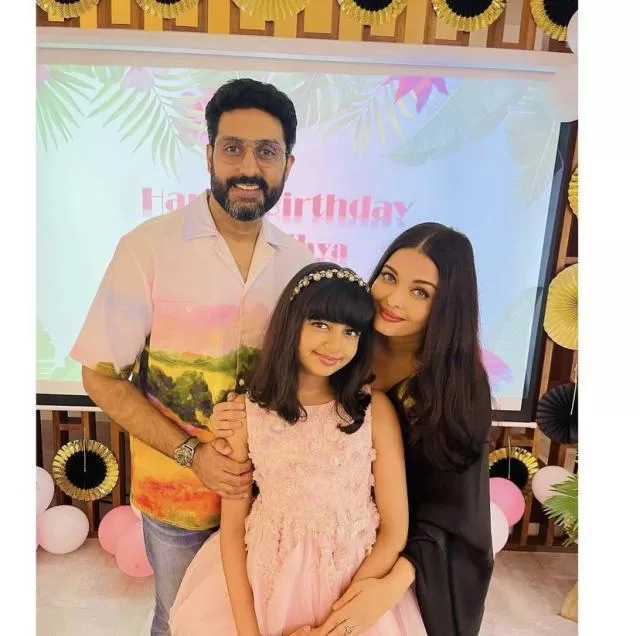 "Thankfully, her mother has seamlessly eased her into this world. I think it was very important and Aishwarya handled it beautifully that it wasn't made into a big deal for her that both her grandparents are from the film world and both your parents are from a film world. We didn't make it into a 'big thing'. It was very normal."
Aishwarya Rai shared her daughter played a special part in her comeback film
For those who are unaware, Aishwarya made her return to the big screen with the Mani Ratnam movie Ponniyin Selvan I after a protracted absence. Aishwarya said during the press gathering for the film that her daughter Aaradhya has a significant role in her comeback film. The diva emphasised how Aaradhya was given the chance to speak "action" while the movie was being shot.