Bollywood actress, Disha Patani was recently denied entry at the airport by the officials. The occurrence happened after veteran actress, Neena Gupta was not granted access to a VIP lounge. The actress was refused to enter the airport despite the fact that she had her valid ticket for travelling. However, what grabbed netizens attention was the fact how the security officials treated celebrities like Disha Patani as common people.
Disha Patani is the highly acclaimed actress in the Bollywood industry. The diva made her acting debut opposite late actor, Sushant Singh Rajput in the film, 'MS Dhoni'. Besides her versatile acting mettle, Disha wins hearts for her jaw-dropping looks and impeccable fashion sense.
Airport Security Staff stopped Disha Patani even after she had a valid ticket
A viral video featuring Disha Patani was circulated on the internet on October 11, 2023. The clip featured the airport security staff fact checking the identity of the actress. The officials denied the entry to Disha even after she had a valid ticket. This was because the actress failed to show her valid Aadhar Card as ID proof. Only after Disha showed her valid ID proof, she was allowed to enter inside. As soon as the video surfaced on social media, netizens hailed the airport staff for treating everyone on equal terms.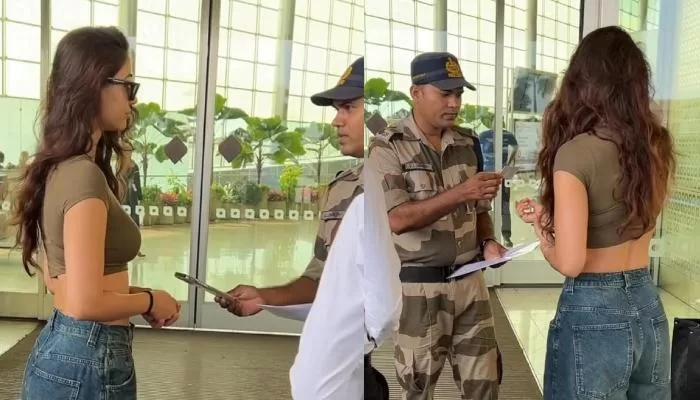 One user wrote, "good job by the officer." A second commented, "Disha Patani ka saara attitude khtm hogya." Meanwhile another user commented, "Aadhar card ka photo toh leak kro (with a laughing emoticon)."
Disha looked stunning in a moss green-hued crop top and a loose-fitted denim pants. She completed her look with open tresses, minimal makeup, a pair of sunglasses and white sneakers.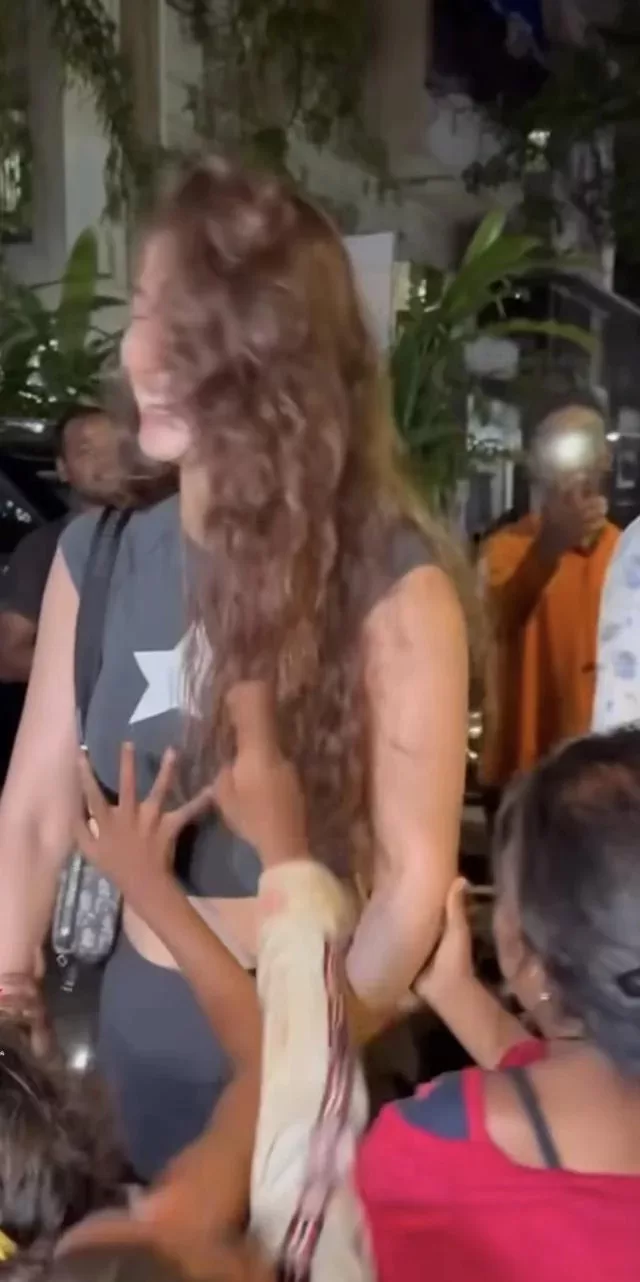 When some kids touched Disha Patani inappropriately
It was on September 27, 2023, when Disha went out to attend the birthday bash of her rumored boyfriend, Aleksander Alex Ilic. However, after the party ended, a few kids mobbed the actress outside the restaurant. A few kids were seen touching the actress inappropriately by pulling off her hair. Despite such indecent behavior, Disha maintained cool as she handled the strange incident gracefully.