Dia Mirza, a Bollywood actress, talked up about her film 'Dhak Dhak' and stated that she learned to ride a bike after giving birth to her son, Avyaan.
Dia Mirza talks about learning bike riding for her film, Dhak Dhak months after giving birth to her son, Avyaan
Dia Mirza talked candidly about her film, Dhak Dhak, in an interview with Bollywood Hungama. The actress shared an intriguing incident from the film's production when talking about the same topic. Dia went on to describe it in more detail, relating her special bike-riding experience. Dia, along with her co-stars Ratna Pathak Shah, Fatima Sana Shaikh, and Sanjana Sanghi, set off on an adventurous trek in the Leh region for their movie Dhak Dhak, which was intended for the general public. After giving birth to her son Avyaan, the stunning woman revealed that she started riding a bike. She stated: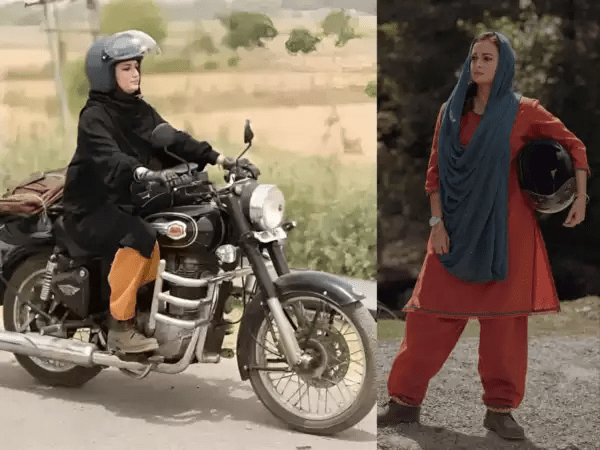 "I had just given birth to my child. He was less than a year old when we were shooting for this film. I can't tell you at how many levels this film has spoken to me."
When Dia shared priceless glimpses with her family from their day out
A devoted wife to her husband Vaibhav and mother to their children Avyaan and Samaira, Dia is also a fantastic performer. And she gave us a taste of the same thing when she posted some precious photos of her family on her Instagram account. Dia could be seen hoisting her son in the air in one of the images. The four-person family could be seen in the following image taking in the breathtaking sunset view close to the river banks. But the relationship between Dia and her stepdaughter in the image captured our hearts.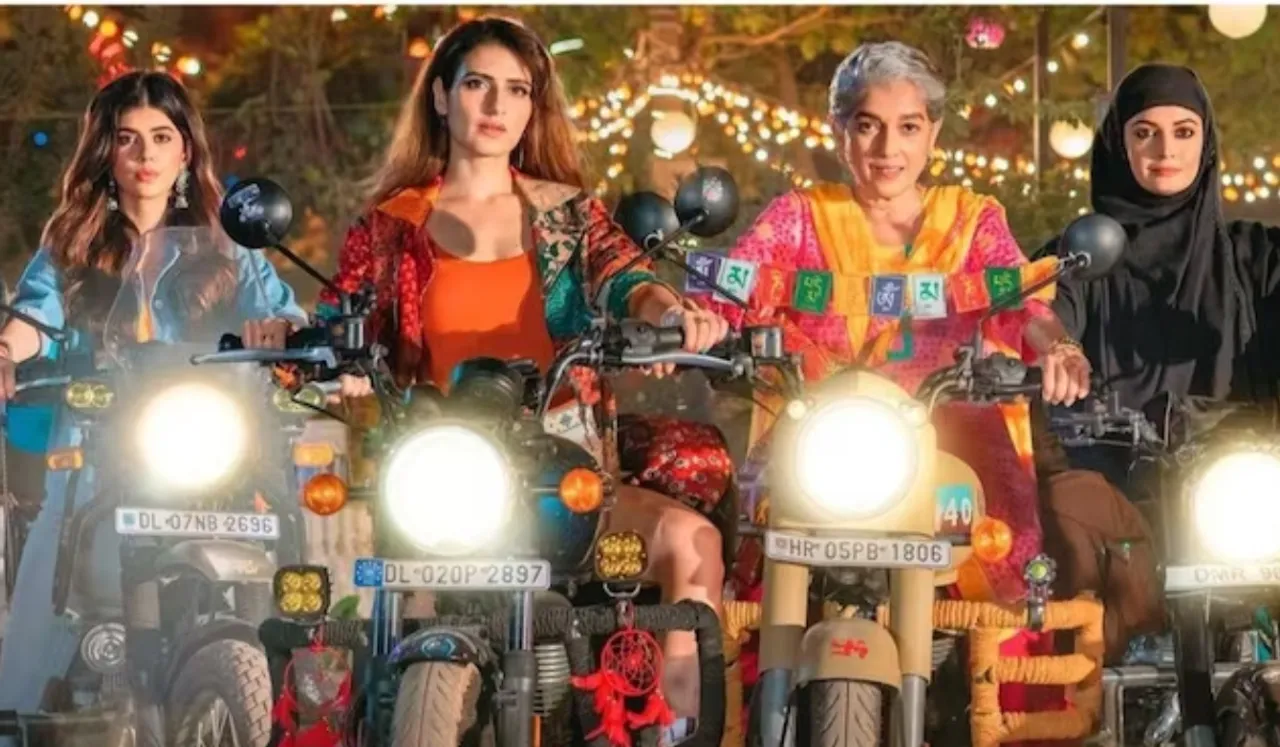 When Dia hosted a jungle-themed birthday bash for her son, Avyaan
During her son Avyaan's second birthday celebration, Dia Mirza's love of nature was evident. The proud mother shared many glances from her son's birthday party on May 15, 2023. Avyaan's dreamlike, nature-themed birthday party appeared otherworldly in the snippets that were captured. A delicious cake with animal caricatures on top was cut by Dia's son in one photo, while the actress and her kid were seen sharing a personal moment in the next.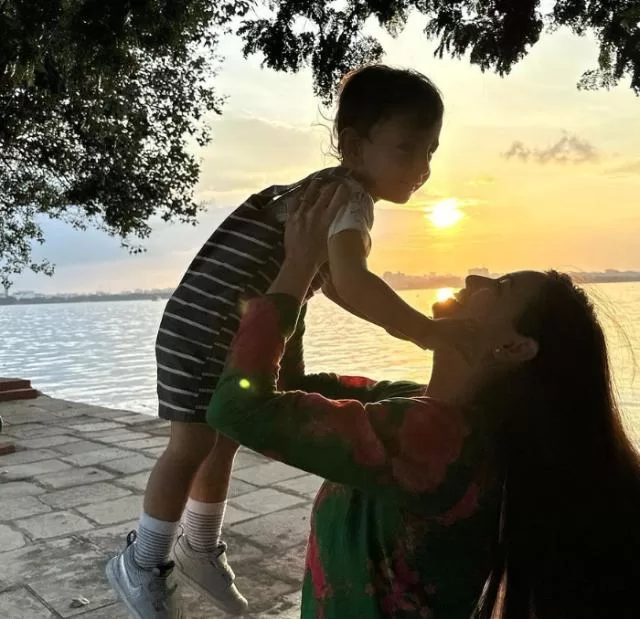 When Dia revealed her son, Avyaan being in NICU after his birth
On May 14, 2021, Dia Mirza and Vaibhav Rekhi welcomed their baby Avyaan into the world. But on July 14, 2021, two months after the baby's birth, the actress made the news of his arrival public. She posted a photo on her Instagram account explaining that she underwent an emergency c-section and that her son was born prematurely. Dia wrote: He had spent two months in the NICU.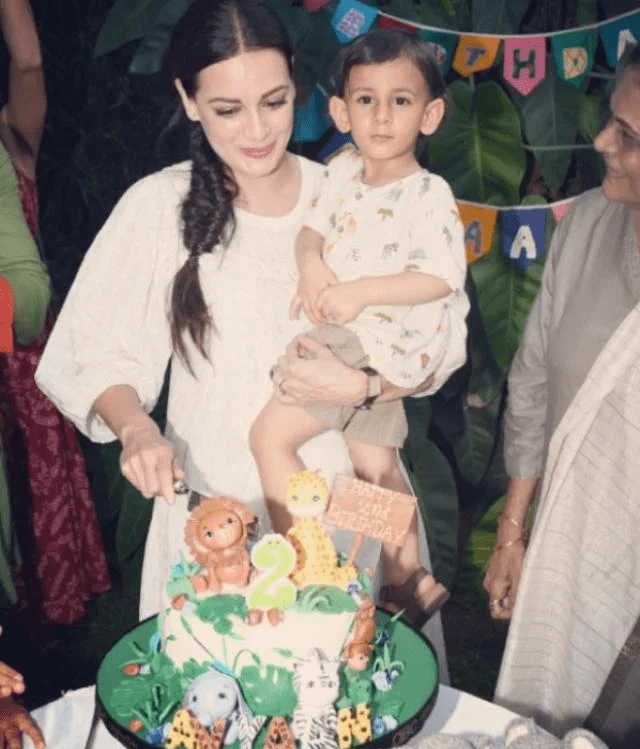 "To paraphrase Elizabeth Stone, "To have a child is to decide forever to have your heart go walking around outside your body." These words perfectly exemplify Vaibhav and my feelings right now. Our heartbeat, our son Avyaan Azaad Rekhi was born on May 14th. Having arrived early, our little miracle has since then been cared for by tireless nurses and doctors in the Neonatal ICU."