Hrithik Roshan, the renowned Bollywood actor, is never shy about showing his support for his girlfriend, Saba Azad. Whether it's her film releases or musical performances, Hrithik is always there to cheer her on. This time, it was Saba's captivating performance at the Lakme Fashion Week that left Hrithik utterly mesmerized. He took to social media to express his admiration for her, despite some unsavory comments directed at her following the show.
Hrithik's Social Media Praise
In a heartwarming display of support and affection, Hrithik Roshan posted a video of Saba Azad's performance at the Lakme Fashion Week on his social media. The actor was clearly smitten by Saba's talent and wrote, "That surrender! That's why the shine!" Hrithik accompanied his message with an adorable heart emoticon right in the middle of the video.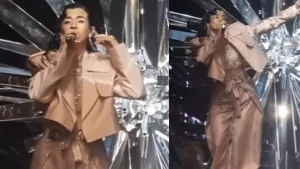 Love Triumphs Over Negativity
Despite Saba Azad's remarkable performance, some unsavory comments found their way onto her social media accounts. These comments predominantly revolved around comparisons between Saba and her celebrated partner, Hrithik Roshan. However, Saba chose to stand up against the trolls with grace and confidence.
One of the trolls questioned her sanity, asking, "Are u mad?" Saba responded with dignity and a touch of humor, saying, "I really must be, to keep waking up every day in the wake of the constant hate being sent my way and thinking maybe today will be a better day and smiling and carrying on – I must be mad because maybe the world is actually just filled with people such as yourself, who sit behind the safety of their screens adding nothing but hate into the world – that's your legacy, that's what you're gonna leave behind 🙂 chew on that buddy!!"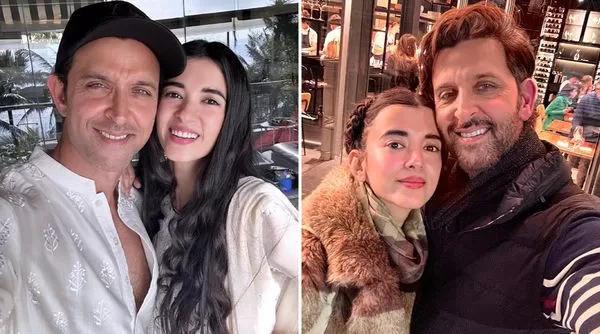 A Powerful Message
Saba Azad's response serves as a powerful reminder that love and talent should always overshadow negativity and hate. Her resilience and strength in the face of adversity are truly commendable.
Hrithik Roshan's unwavering support and praise for Saba Azad highlight the beauty of a loving relationship in the midst of online criticism. This heartwarming gesture has touched the hearts of fans, and they continue to shower the couple with love and admiration.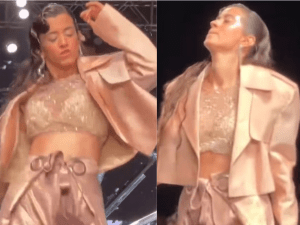 In a world where social media can sometimes be a platform for negativity, the love and encouragement between Hrithik and Saba are a breath of fresh air. They remind us that love is a force that can conquer all obstacles, including the darkness of online hate. Kudos to the couple for setting an inspiring example for us all!