Bollywood couple Rajkumar Rao and Patralekha recently caught romancing in private at an event. And it is not the media who captured their PDA moment but Producer-Director Farah Khan. While some fans are appreciating Rajkumar-Patralekha's lively romance, some are objecting to it calling it an 'invasion of privacy'.
Rajkumar Rao And Patralekha Lost In Each Other's Eyes 
Farah Khan on Friday shared a video of Rajkumar Rao and Patralekha from an event on her Instagram handle. In the video, the 'Citylights' couple away from the crowd are seen in each other's arms and eye locking. When they realized their romance was being captured, Rao and Patralekha tried hiding their faces with their hands. Further in the video, Bollywood actress Huma Qureshi and actor Saqib Saleem are seen laughing and making fun of the caught romance.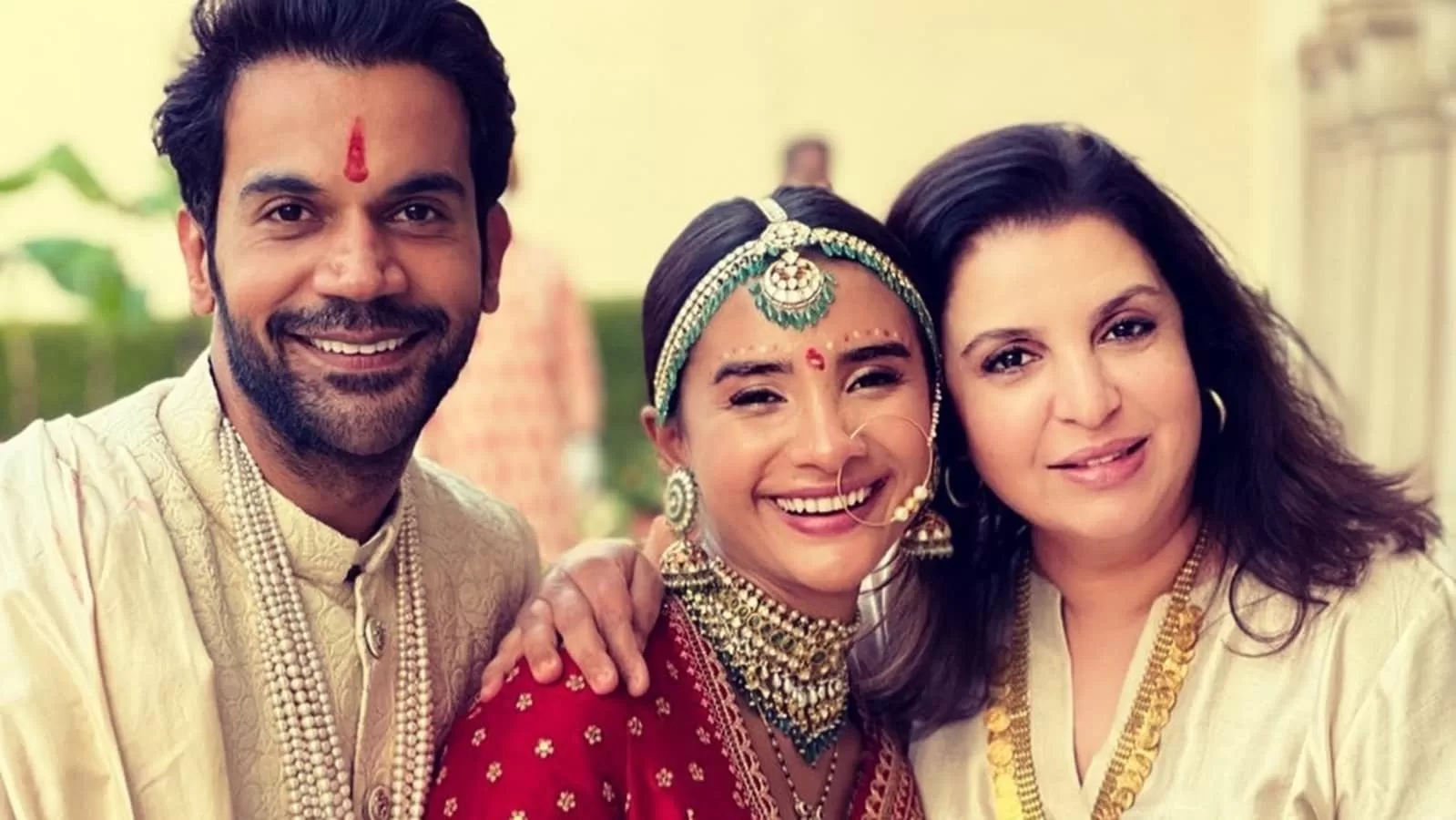 Farah Khan also wrote an interesting caption while sharing the video:
"Mad night out with mad friends😂@rajkumar_rao & @patralekhaa n they said it wouldn't last😜@saqibsaleem n @iamhumaq giving paparazzi a run for their money.."
Patralekha chose a white sleeveless top and blue trousers with a bun for the night out with friends. On the other hand, Rajkumar Rao is seen wearing a white and gray printed shirt along with blue jeans and a cap. Rajkumar and Patralekha also dropped the messages 'Love you ma'am' and 'Loveeee you' respectively under the comment section of their video shared by Khan. 
Social Media In Awe With Rajkumar-Patralekha Chemistry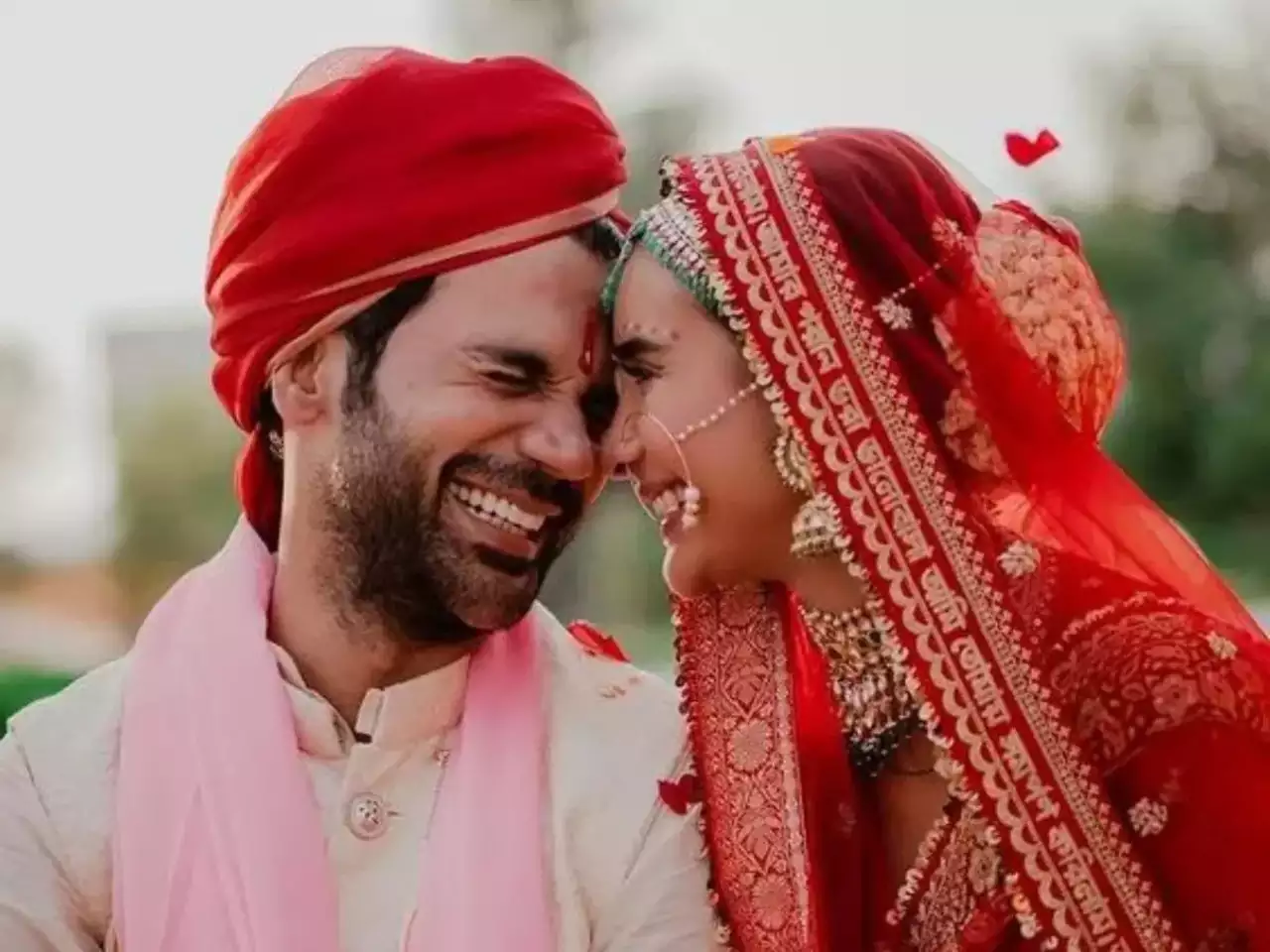 As soon as the video of Rajkumar and Patralekha went viral, fans started praising them for their sizzling chemistry. Fans are appreciating the fact that romance is still alive between the 'Citylights' couple even after so many years of marriage. 
An instagram user wrote: 
"It's nice to see a couple so much in love after so many years"
Another instagram user wrote: 
"Khullam khulla pyar karenge kisi se kya Darna"
However some social media users are also trolling the couple for their PDA moments. A comment reads: 
"Besharam log kahi bhi shuru ho jate hein"
"Kuch cheeze bed k liye bhi chhod do", wrote another social media user.
Farah Khan Trolled For 'Invasion Of Privacy'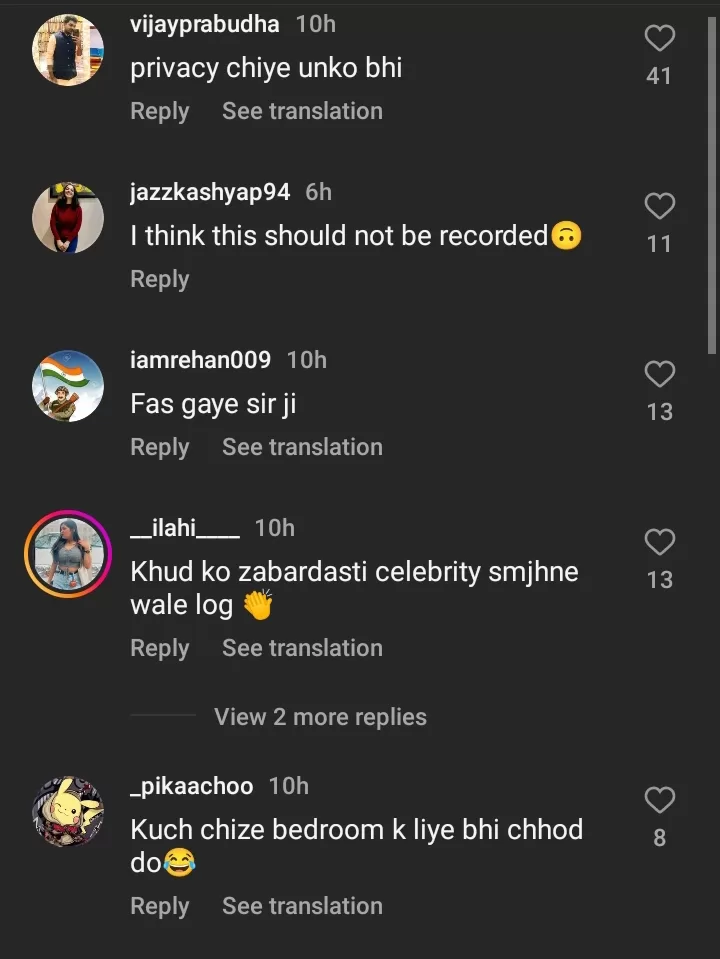 A section of social media users is also objecting to the PDA moment of Rajkumar and Patralekha leaked by Farah Khan. According to some users, it is an 'invasion of privacy'. Stating the same, a user wrote: 
"I think this should not be recorded"
"Privacy chahiye unko bhi", another user commented. 
For the unversed, Rajkumar Rao and Patralekha got married in November, 2021 in Chandigarh. The duo were dating for 10 years before getting hitched. They came close on the set of the 2010 film 'Samjhana', directed by Abhinav Gupta. Later, the couple worked in 'Citylights' released in 2014 which gave them nationwide recognition. What's your reaction on Rajkumar and Patralekha Leaked PDA moments.