Bollywood actress, Sonam Kapoor is known for versatile acting skills and sartorial fashion. For those who don't know, the actress gave birth to her son, Vayu Anand Ahuja in 2022 and is now all set to make her comeback on silver screen. However, despite gaining so much recognition, she is often criticized for her public appearances. The case was different this time as Sonam Kapoor's husband, Anand Ahuja filed a defamation case against a content creator. Netizens were irked by his stance and bashed him brutally.
Anand Ahuja sends legal notice to a content creator for roasting his wife, Sonam Kapoor
The case so happened that a content creator named, Raginyy uploaded a video on her YouTube channel featuring actress, Sonam Kapoor. The video featured Raginyy talking about past interviews of Sonam and criticizing her for the same. However, she ended the video by praising Sonam Kapoor for her impeccable acting skills. She took a moment to state that people troll her for her interview answers.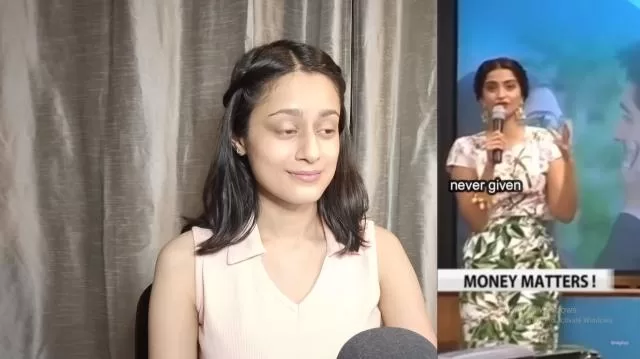 Sonam Kapoor's husband went furious and sent a legal notice to the digital content creator. The notice showcased Anand's outrage at the creator for taking a dig at his wife, Sonam on the public platform. Netizens are skeptic that Anand could send a notice to a channel that uploaded a video with not more than 6K views.
Internet users react to Anand Ahuja filing a case against a content creator
As soon as the content creator shared the legal notice by Anand Ahuja, a Reddit user started to mock him for the same. A user reacting to the controversy stated, "If you'll type on youtube Sonam Kapoor dumb moments you'll get many videos with million views made by different youtubers but she and her husband are uncomfortable with the video which has just 6k views? I mean who watched it before this legal notice or whatever it is?"
Another user commented, "She's so stupid. Now the video is gonna get even more views."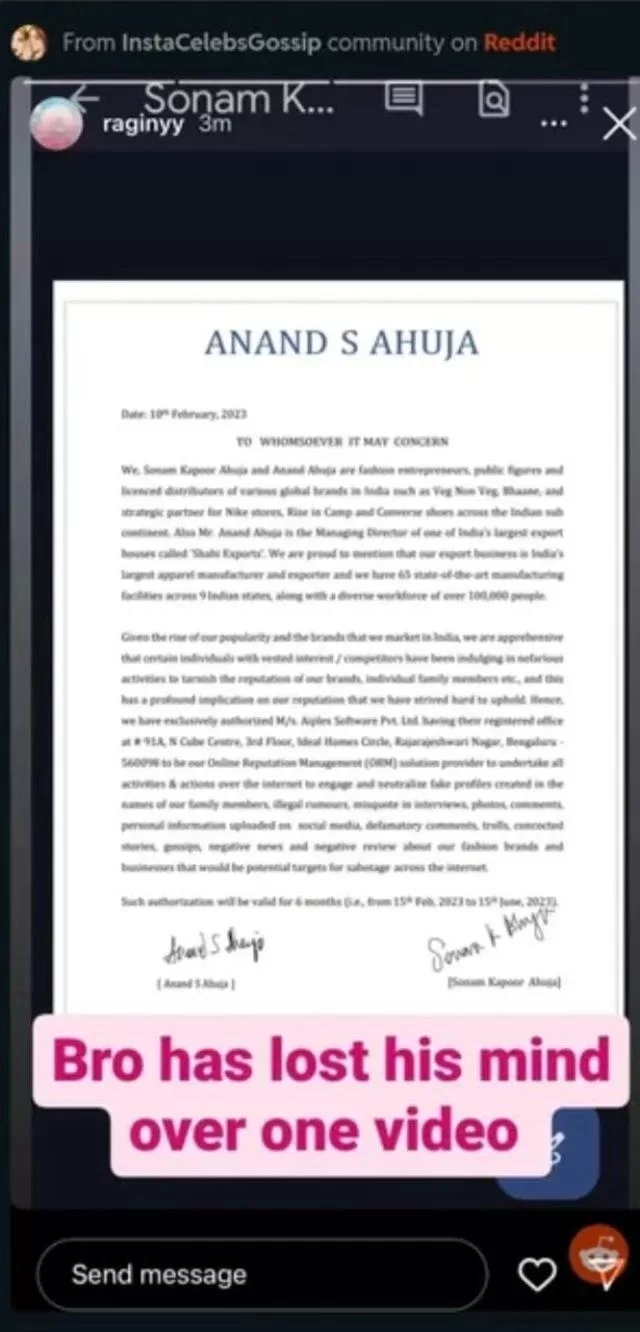 While a third user took a dig at Anand Ahuja and mentioned:
I just watched the video and I am not able to understand how an actual celebrity can be concerned about a single YouTube video which hardly has 6K views. I though Sonam Kapoor was a liberal minded person who believed in freedom of thought and expression."
It is essential to point out that the authenticity of this news is yet to be confirmed. While the details presented in the report are intriguing, its is significant to hear Anand's perspective before drawing any conclusions.