The Bachchan family is one of the most influential clans in Bollywood. They are currently grabbing headlines for a reported feud among some of the members of the family. It all began when Jaya Bachchan and Shweta Bachchan went to cheer for latter's daughter Navya Naveli for her first runway appearance at L'Oreal Paris Fashion Week. However, what left everyone disappointed was the fact that the trio missed out on vouching for the bahu of their family, Aishwarya Rai who was also attending the event. Neither Shweta nor Aishwarya shared any picture together from the fashion event despite being at the same place.
Soon after, rumors of family feud began floating in the media. Now, amidst all the speculations, here's a throwback to when Shweta Bachchan had revealed what she hates about Aishwarya Rai.
Shweta Bachchan's old video goes viral amidst reports of family feud
The video which is circulating on social media dates back from the time when Shweta Bachchan appeared on Karan Johar's controversial talk show, Koffee With Karan along with her brother Abhishek Bachchan. She made some startling revelations regarding her sister-in-law on the couch.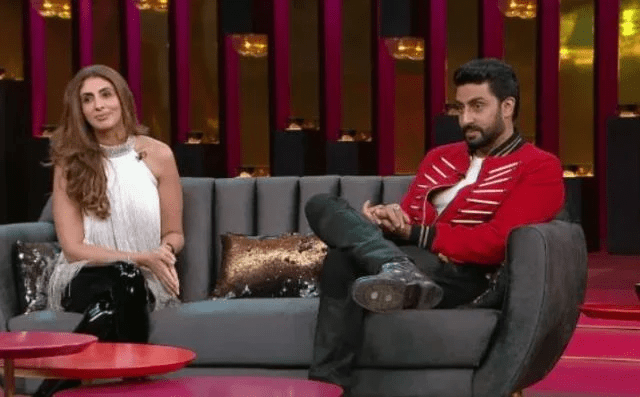 The clip begins with host Karan asking Shweta about the one thing she loves, hates and tolerates about Aishwarya Rai. Answering the same, Shweta said that she loves that her bhabhi is a "self-made, strong woman and a fantastic mother". Continuing further, she shared that she tolerates her sister-in-law's "time management" skills. Answering the thing which she hates about Aishwarya, Shweta said that she "takes forever to return calls and messages".
Aishwarya Rai accused of cropping a family picture
Recently, Aishwarya Rai shared some glimpses from the 81st birthday celebration of her father-in-law, Amitabh Bachchan. She dropped a photo of the legendary actor with her daughter Aaradhya. However, some eagle-eyed netizens soon found out how Aishwarya's frame is a cropped image of the original family portrait shared by Navya. The real picture had Amitabh with Jaya, Navya, Aaradhya and Agastya Nanda.
For the unversed, the power couple Amitabh Bachchan and Jaya Bachchan have two children, Shweta Bachchan Nanda and Abhishek Bachchan. Shweta is married to businessman Nikhil Nanda and the pair is blessed with two kids- Navya Naveli Nanda and Agastya Nanda. On the other hand, Abhishek tied the knot to actress Aishwarya Rai on April 20, 2007, and the duo is parents to Aaradhya Bachchan.