Actress Ratna Pathak Shah claims she lacked role models that assured her that her career was sustainable over the long term.
Ratna Pathak Shah frequently advocates on behalf of her fellow seasoned female actresses when they aren't cast in roles that challenge them. Now that Ratna was interviewed with Film Companion, all eyes are on Waheeda Rehman. The environment, she said, is happy to give the 85-year-old performer an award but not a role worthy of her talents.
Ratna's words
"If Meryl Streep (at age 74) and Helen Mirren (at age 78) can do it, then so can I. I feel bad that Waheeda Rehman, doesn't get the roles she deserves. And what a fantastic actor she is! They only want to give her a token of honor and put her in a ghetto. Really? For the love of God, cast her in a significant part. Keep the award," Ratna responded while she was being interviewed.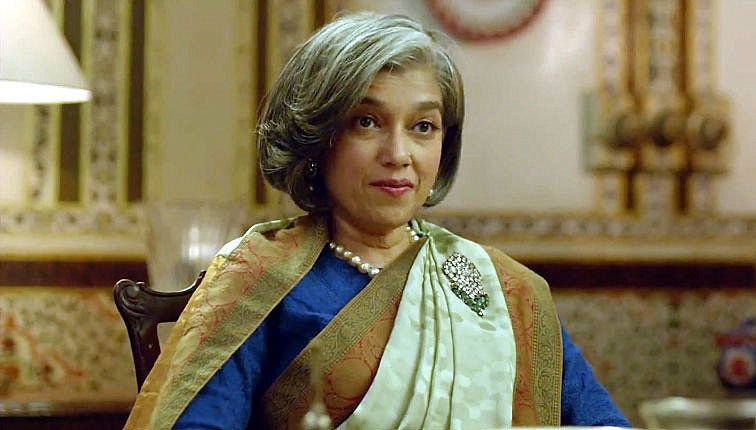 In the past, Ratna has spoken up for actor Deepti Naval, who she felt was underappreciated. Earlier this year, Deepti was featured in Pushan Kripalani's Goldfish, playing the role of Kalki Koechlin's mother.
Waheeda Rehman's most recent film appearance was in this year's The Song of Scorpion, which was released in Indian theatres. Earlier this year, she received the Dadasaheb Phalke Award.
It's a no-go area for performers above the age of 65
Ratna stated that she had never considered acting as a career due to the absence of established female performers working in Indian cinema. "We've all got to accept our physical selves. Also, your body is transforming right now. Acceptance of my current state is necessary if I am to avoid excessive tinkering. Considering who my mother was (Dina Pathak), I find it very illuminating that I once believed that a woman's career in acting has a finite lifespan. I intend to act until I am considered attractive, at which point I will move on. It's hard for me to believe I actually felt that way, but I did," Ratna said in the same interview.
She next appears in Dhak Dhak, which opens in theatres on October 13 and features her as a Punjabi motorcyclist.